How to talk to anyone: the experts' guidebook
Handle awkward date stillness, objective a conversation with a stranger plus chat to your children, your parents and your boss. Our panel shares their secrets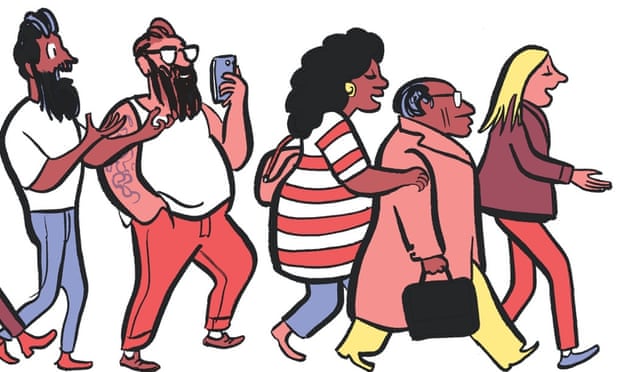 How to talk to children and adolescents, by family therapist Karen Holford
Children often dont have the words to say what theyre feeling, and they dont always understand what were looking for when we ask them topics. So if you ask, How was your day? and youre met with a grunt or a shrug, its not because your child is trying to hide something from you. Its since they are dont consider why you could possibly want to know, or which part of their day youre interested in. It can help to attain your questions more specific: What was the best thing about your day? What was the hardest thing? And, of course, it helps if you are really listening. We often dont give infants our full attention.
Try to meet your childs emotions, rather than telling them how to feeling. If your child comes home saying, I hate everyone in my class, your first reaction might be, Thats not a nice thing to tell, or, Things cant be that bad. Try to pay attention to the feeling rather than the content. Help them find other terms to draw out their emotions It sounds like you had a really bad day so they can talk about it in a different way.
With younger infants, visual cues and games can be a helpful way of piecing things together. If youre trying to find out whom they play with at school, you might get them to draw a picture of their friends, tell. Recurring back to a younger child what they have said stimulates them feel heard. And if youre talking about difficult topics, transgress them down into manageable chunks.
Teenagers often respond better if youre doing something alongside a conversation, so they dont have to give you a lot of eye contact, even if its merely cleaning up or talking when youre in the car. Using a bit of witticism can help to defuse the tension, and watching cinemas with older kids can be a good way to broach difficult subjects.
Tips
Use visual workouts with younger infants to help them explain whats going on.
Respect the importance of what theyre talking about; avoid saying, Its merely a silly worry.
Model good ways of communicating with other adults. Let infants see you argue and make up.
Most of us find the prospect of walking into a room full of strangers daunting. Instead of reasoning, Who will I have to talk to tonight? say to yourself, I wonder who Im going to get to meet tonight.
Theres a phrase I like to use: The roof is an introduction, which means that if youre in the same place, you always have one thing in common. Remember that most people in any room feeling uncomfortable. If we can be aware of that, and think, What can I do to attain other people feel comfy with me? thats not just a great strategy for socialising its a kindness.
I often borrow tales. Im not a dog person, but if someone else wants to talk about dogs, thats fine. I merely mention something my friend Jim told me about his dogs. I dont feign its my narrative, but merely mentioning that I have a friend who loves dogs helps us to relate.
The number one question people ask me is, How do I exit a conversation? And its a good point: youre not there to monopolise one person all night long. If the other person is getting a little squirmy, theyre ready to move on. Interrupt yourself , not them: Its been so nice talking to you. I so enjoyed talking about and there you can let them know youve been listening to what theyre saying. Then dont merely turn your back on them its too abrupt. Instead, stroll a quarter-length of the room away to another group or, better still, to someone standing alone.
Tips
Ask people how they know the host, or how they got there, or what they think of the food( just about everyone likes talking about food ).
Watch out for conversation-killers, especially one-upmanship. If person says they just lost 10 lb, dont tell them how you lost 20.
Borrow tales . If you dont have infants but youre talking to a new parent, are you able share an anecdote that a friend has told you?