My son, my new workout buddy
When Jane Costello found out that her gym allowed children of 11 and over to exert with a mother, she realised it was a chance to spend quality period with her eldest son, Otis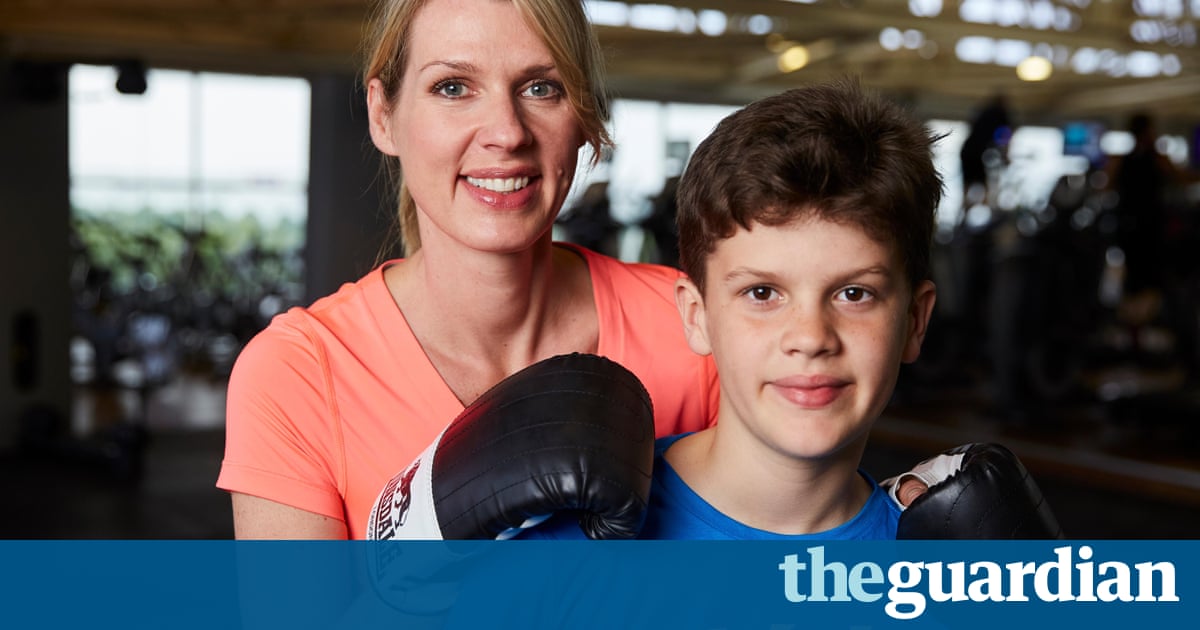 Exercise is usually a solitary activity for me. Although I like the idea of a workout buddy, since having infants it has been impractical. As a working mother, opportunities to workout are snatched in between deadlines and school runs and going to the difficulty of coordinating diaries with one of my friends, just so we could put ourselves through a few squats and crunches felt like a trash of what could be a good night out.
Then a few months ago, I noticed that the gym where Im a member had a strategy where infants aged 11 -plus could take part in workouts supervised by their parents. I wasnt sure whether this would be my eldest son Otiss cup of tea. Although naturally energetic and an enthusiastic is part of the school rugby squad, his experience of keeping fit and active was like most childrens involving friends, spontaneous action and, judging by the nation of his PE kit, more mud than Glastonbury.
Much as I enjoy the gym, exercising in the sanitised, air-conditioned surrounding Id grown used to felt slightly joyless by comparison. I wasnt sure it could vie. More to the point, I wasnt sure I could vie. Unlike his rugby sidekicks, I rarely discuss the above intricacies of the new Xbox update.
Yet, with Otiss 11 th birthday looming, he wanted to have a go. I guess working out in a gym carried the same mystique as all those other things that adults do but infants cant: driving a vehicle, going to work, swearing without risk of being scolded. I was sure that it wouldnt be half as interesting once hed had a go. But I was wrong.
Before he was let loose on the gym floor, Otis had to have two sessions with a fitness instructor. Ive no doubt that putting an eager 11 -year-old at the helm of a Stairmaster without warning him not to start on level 20 has the potential to end badly.
By the time Otis was issued with a special wristband and unleashed into the gym with me as his chaperone, he was raring to go. And so was I.
Now that he has two younger brethren, aged seven and three, the two of us dont often have the opportunity to spend time on our own. These gym visits offered a glimmer of those days when Otis was really small, when we could chat or play without risk of being constantly diverted.
Read more: www.theguardian.com