Obama: 'I actually, actually, actually want to elect Hillary Clinton'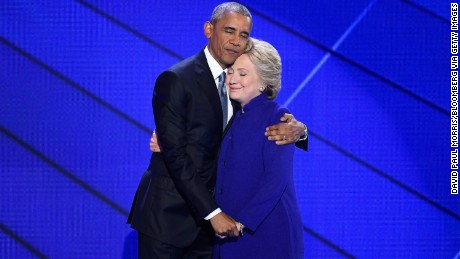 Philadelphia( CNN) A jovial President Barack Obama lit into Donald Trump Tuesday, utilizing his first solo campaign appearance to openly question the nominee's fitness for the presidency.
Obama didn't directly address Hillary Clinton's bout with pneumonia, which has kept her housebound as the campaign enters its final stretch. But he did issue a warning for anyone who's questioning the Democratic candidate's ability to perform the job.