The man who beat a drug addiction with yoga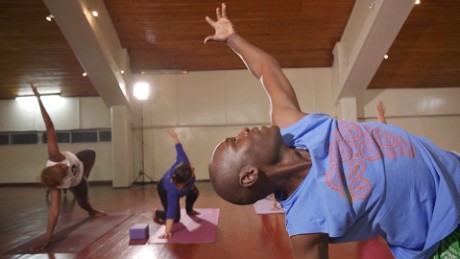 ( CNN) Yoga mat in hand, James Njuguna walks around the neighborhood he grew up in: "When I wanted to go buy drugs, I'd go to one of these homes behind here and get … like anything I need", he uncovers.
Doing the mountain pose may transport you into a world of zen, but for 34 year-old Njuguna, yoga is everything. The exert helped him escape a downward spiraling of drug abuse within Nairobi's slums.